Business IT Solutions Cairns
Business IT Solutions from local technicians.
At Computerman IT we specialise in Cairns Business IT services and IT solutions. Our vast local experience positions us to serve your business best by providing IT solutions that work well with our local business environment and can also scale nationally. Our niche is Cloud Services and migrating your business to the cloud. We also provide services such as:
IT Consulting
IT infrastructure, advice & sales
Network configuration, implementation and management
IT projects
IT Security
Backup & disaster recovery
Complete Managed IT Services
We help businesses who want to outsource the day-to-day maintenance and management of their IT. Whether you need us to provide full technical support or improve the efficiency of your existing IT systems, we can help.
We provide business tech support
If you let our expert team handle your IT needs, you'll have more time and energy to focus on your business.

Running a business is no easy task, and the last thing you need is IT distractions that take you away from your core income generating tasks. If you're looking to increase the productivity of your business, we can help simplify your work environment and ensure the correct IT systems and resources are in place to ensure your business operates as efficiently as possible.
Are your IT systems outdated? Would you like to leverage the cloud?
Many businesses in Queensland are unaware of how much their company could benefit from upgrading their IT systems or migrating their platforms to the cloud. If you're looking for business IT services Cairns but are unsure what services are right for your company, don't worry! Contact us and a member of our expert team would be more than happy to sit down with your company and learn about your IT needs.

We can then make recommendations for how your IT could be improved and help you successfully implement new technology or systems as necessary.
Do you need support today?
Our Service area for Business IT Services in Cairns
Computerman IT have served the Cairns region for over 20 years. When it comes to Business IT support  in Cairns we really know our stuff. 
As a Business IT service, we will come on-site to your business, saving you the time in delivering your PC or Mac to a service center. We also provide laptop repairs including screen repairs, data recovery, network configuration, virus removals and so more.
We service from Palm Cove on the north of Cairns all the way to Aloomba in the South of Cairns and everywhere in between.
Do you need support today?
Genuine local testimonials on our Cairns Business IT Solutions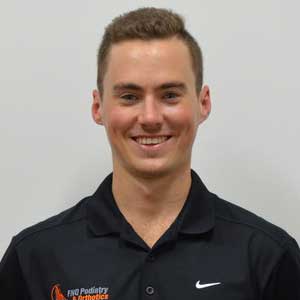 Kyle Richardson

FNQ Podiatry & Orthotics
"I have used Computerman IT on two occasions now and could not recommend them highly enough. Easy to deal with, fixed both issues quickly and the best of all, travels to your location. A great asset to have for a small business owner!"





Craig Parsell

Hemingway's Brewery
"Hemingway's switched providers about 18 months ago from ISW to Computerman. This has realised significant cost savings and much better customer service. Our commercial contract with Computerman is a fixed price arrangement where all service costs are included in the base price - this avoid hidden costs and has seen our IT costs reduce by 40%. The other big improvement is the timeliness of technical support - Will or his team members turn arrange tickets raised in much less than the agreed SLA. Overall, I could not recommend Computerman any higher."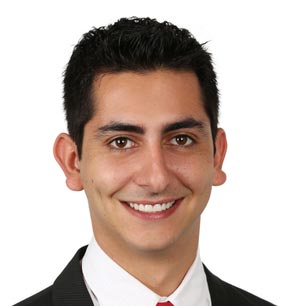 Alexie Aristides

Twomey Schriber Property Group
"ComputerMan has provided outstanding ongoing service to Twomey Schriber Property Group over the past 6 months. He set the office up with office 365 (Exchange) promptly, with no hassle at all, and always made follow up calls to make sure everything was still in order. I would recommend Computerman IT to anyone chasing great service and a wealth of knowledge in I.T. You will not be disappointed."





Our range of Business IT Services
If the cost of downtime due to IT issues is a risk to your business. If lost wages due to lost productivity gives you a headache. If you can't stand dealing with IT issues, a fixed cost full time Managed IT Service is for you.
Call us today to book a consult and we will customise a proactive support plan tailored to your business.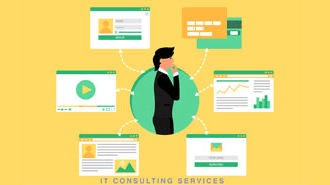 Do you have targets to achieve but aren't sure how to leverage technology to achieve them?
We have the experience to put you on the right path. Contact us today to see how we can help.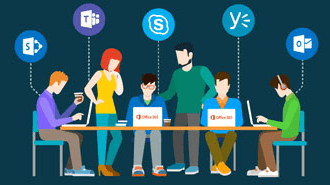 The cloud is changing the way we do business. It has become more flexible, secure, streamlined and cost effective then having infrastructure on site. With Office 365 we can increase productivity and collaboration in your business allowing you to work and share resources anywhere you have an internet connection.
If you're looking to migrate your business to the cloud and be well supported after your migration, contact us today.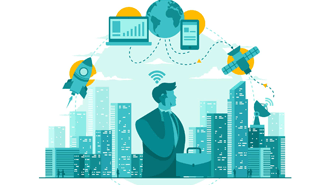 Is slow internet killing your business's productivity? We supply business grade, locally supported Business NBN Connections to solve your internet speed and reliability problems. Contact us today.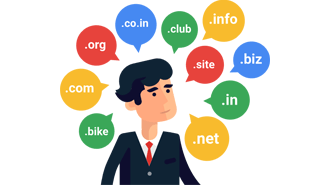 If you want a local service for your domain and web hosting services in Cairns, then look no further. Pick up the phone and talk to a local today.
Start a partnership with us and let us focus on your IT so you can focus on your business.
If you are based in Cairns and you'd like to discuss your IT needs and requirements, contact us today. Our team of  IT experts can answer any queries you have, big or small. 
From discussing current issues you have to planning future advancements for your company, we would be happy to talk at length about how we could start supporting your business.