Computer Services & Repairs
Computerman IT are the experts in computer repairs Cairns residents trust, with over twenty years' local experience in the business.
Computer malfunctions are inevitable, and knowing who to call when they occur should not be difficult or time-consuming. Computerman is available to answer any or all of your IT problems. 
We provide both on-site and national IT assistance using our Remote IT Service. as well as after-hours support for that PC problem that can't wait.
Residential and commercial computer repairs and solutions
We service residential and commercial clients in Cairns with the setup and maintenance of IT systems whether we are needed at home or are tasked with setting up an office.
We provide server and cloud solutions that are ideal for large businesses and can handle any necessary migrations, set up essential anti-virus software, configure and set up email servers, and maintain both wired and wifi network systems.
Our Data Recovery Services can help when you have deleted your files by mistake.
It's not unusual for people to think that they can just go back and retrieve their lost data after deleting it. This is true in some cases, but the reality is that the vast majority of information on a hard drive cannot be retrieved once it has been deleted. So if you delete something important, please call Computerman IT immediately! Our data recovery services will get your data back before you know it.
Our computer technicians will work with any file system to recover whatever content can be found- no matter how much time has passed since deletion or what type of device was used. Our technicians are highly trained in this area and use state-of-the-art software to find every possible deleted file.
Do you need computer repair today?
Our computer and laptop repair services
Our experience in the realm of technology is extensive and varied at Computerman IT. Every day, we respond to issues such as computer virus removal and security suite installation, hardware installations, backup and file sharing solutions, as well as computer and laptop maintenance and optimisation.
Our support services have got you covered with everything from connecting a printer to setting up an email account and more. We can also set up printer or scanner systems, configure email accounts, repair and replace laptop screens, new computer migrations, and even construct PCs.
We have the experience and resources to diagnose any sort of computer or laptop issue, and we work hard to deliver a service that is timely, cost-effective, and provided with a smile.
Not looking to replace your PC? Our computer maintenance services are ideal for individuals who only want to speed up sluggish or crashing computers.
Mobile computer repairs Cairns trusts
Not only do we offer remote computer support to Cairns and beyond, but if hands-on assistance is required, we offer a timely mobile repair service as well.
Computer Man's mobile computer repair services distinguish us from the competition. We can visit you in Cairns, Clifton Beach, Smithfield, Palm Cove, Trinity Beach, or other neighboring regions. A member of our staff will come to your home or workplace and provide on-site assistance and support for a same-day service across Cairns.
Our Service area for Cairns Computer Repairs
Computerman IT has served the Cairns region for over 20 years. When it comes to IT solutions in Cairns, we really know our stuff. 
If you don't have time to wait around, we have a prompt pick up service. We complete the job in office and you can choose to pick it up yourself or use our drop off service.
We service all cairns suburbs from Palm Cove on the north of Cairns all the way to Aloomba in the South of Cairns and everywhere in between. For other surrounding suburbs, we can make a special appointment that suits you.
Do you need support today?
Genuine local testimonials on our computer repair services

Jessica B
Great service, genuine people and always extremely helpful.






Leah S
Awesome service! Will goes above and beyond to help and even out of his way to offer advice with buying a new computer. Honest, trustworthy and you can guarantee his services will be done to the highest quality. I can't recommend Will enough. Thank you for all your help






Trevor H
I used the Mobile Computerman service in Cairns for the first time & found them very reliable & professional





Our range of PC Repair Services help for any PC problem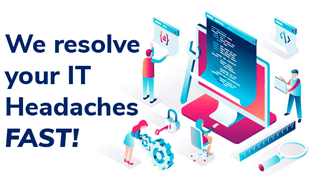 If you're having computer problems, we can help. Our expert technicians can diagnose and repair both PC and Mac computers and laptops, using our superior technology to guarantee efficiency and quality.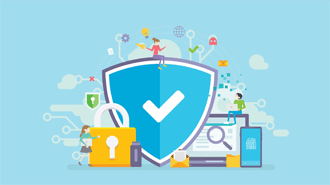 Has a dangerous virus gotten through your antivirus software and taken control of your PC? Not to worry, contact us now to give your computer some first aid and avoid future infections.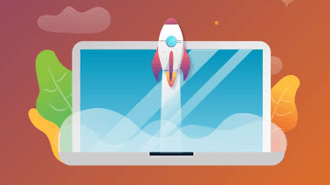 Is your computer or Apple Mac out of date? A simple and inexpensive hardware upgrade might be beneficial. Perhaps you're seeking for a new computer. We can help you choose the best computer for your needs.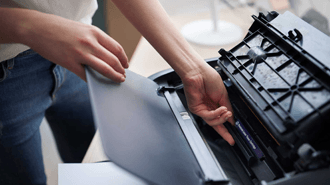 We hear it's simple to set up, but some clients don't want the hassle. Contact us now if you're wanting to install a multifunction printer at home or connect a networked printer in your office. We'll set up the printer, link it to all of your devices, and enable all features, such as scan-to-email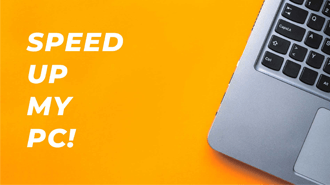 Has your formerly quick computer slowed down? PC's become sluggish for a variety of reasons over time, some of which are purely due to neglect or adware. Contact us immediately if you want to get your computer freshened up and bring back some performance.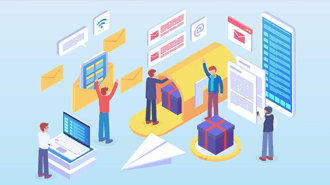 Do you want to link your emails to an email client like Outlook? Perhaps you need to set up an email signature or establish some filtering rules to improve your inbox. We can link any email address to your mail program and show you how You may use it effectively.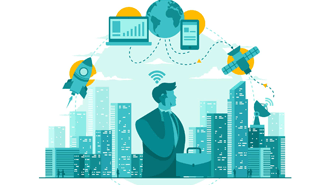 Do you require greater efficiency in running your company by sharing access to your internet connection or any necessary resources? We can help you make decisions about the hardware you'll need and how to set up your networks according to your needs.
We specialise in Wired networks, wifi networks, and other configurations.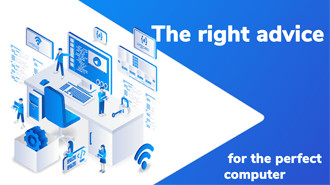 Unsure what sort of computer you'll need to accomplish your task? Computer hardware varies, and there is no such thing as a one-size-fits-all solution. Get the proper equipment for the right purpose by asking the appropriate questions.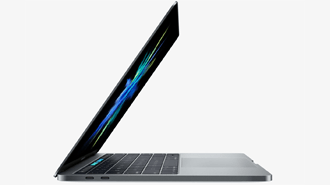 We service both Apple laptops (MacBook) and desktop computers (iMac). We can come to your location and address any apple computer problems you're having with software or hardware support and repairs.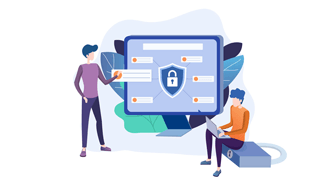 Have you recently purchased a new computer, and it feels completely foreign to you? Do you want all of your data and applications moved to your new machine? That's what we do. To get your programs and data migrated to your new computer and make it feel more comfortable to you, give us a call now.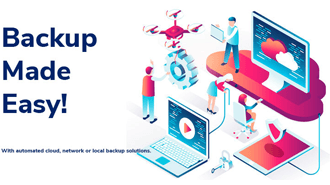 Do you have data that you can't bear to lose? We may help you choose between several backup solutions based on your needs. Backup procedures do not need to be complicated, and they may be as adaptable as needed. To discover how, contact us now.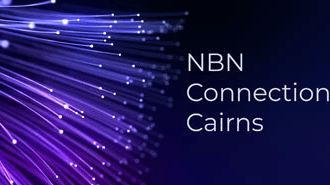 Setting up your NBN connection may be as simple as plugging in your modem, but it's also possible that nothing works. If you're stuck in the latter situation, call us now to solve any of your NBN connection problems.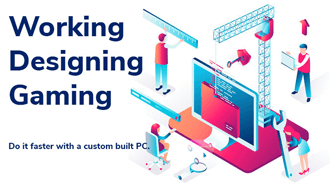 Are you searching for something unique? Custom-built computers can be tailored to your specific needs and performance requirements. We can create the ideal computer for you, whether you're into gaming or design. We have the quality computer products you need to get the job done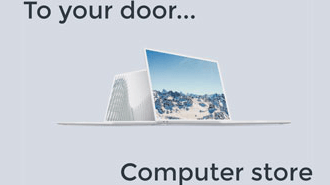 Don't waste your time browsing through catalogs or going to stores. For advice and sales, contact us. Best of all, we come to you and set up; we're backed by a complete manufacturer warranty. We can provide computer sales to your door as well as high-quality parts for gaming, along with on-site modifications.
On-site Computer Repairs, Services and Help in the Cairns area.

Speak to a local, not a call-centre.
Our Local IT Technicians are highly experienced and cover the Cairns area and near suburbs.
Click one of the buttons below to get in touch with us and get your computer repairs today