Connect your computer locally with networking. Sharing is caring.
Do you need support today?
Related Computer Repair Services
Your office network matters!
We understand that different organisations have different special requirements in terms of communication, storage and mobility. Our experts are happy to customise a solution to meet your needs, at a budget friendly rate. Depending on your requirements, we may also be able to serve you remotely. Remote support can be more efficient, depending on the issue at hand.
In the contemporary working environment, having fast, effective IT is crucial to high-grade service delivery.
If your network is intermittent or not fit for purpose, you run the risk of reduced productivity and decreased customer satisfaction: when the competition's tough, that's the last thing you need! 
For many companies, a good quality office network is at the heart of their success. Why not join the growing number of businesses who are turning to us for the high-grade network setup Cairns enterprises need to optimise the service they provide.
Popular file sharing networks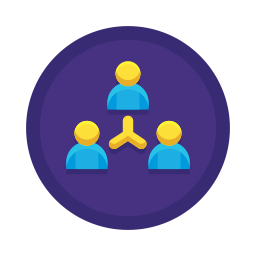 Peer to peer is used in small offices where there is no server present.
Files are shared between each client computer using specific shared folders and permissions.
If you work in a small office with basic file and printer sharing requirments, this is the common network envornment used.
In this network configuration a server or Network Attached Storage (NAS) is usually present. 
File and printer sharing is usually centralised and access is controlled by user accounts on a domain's Active Directory or LDAP server.
This configuration is common place in larger offices with more complex local file and printer sharing needs.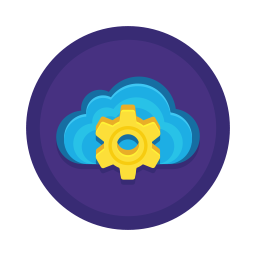 Cloud based networks are best suited to environments where data is shared externally or staff commonly leave the office to work but need access to company resources.
With the cloud, files can be backed up and shared anywhere an internet connection is available.
With systems likes Microsoft SharePoint we can design a custom company Intranet for company-wide filesharing; local or external.
File sharing
From making back-up a more straight-forward process through to freeing up valuable space and making administration easier, there are plenty of advantages to file sharing. We can set up your file sharing in almost any type of configuration. If you have particular requirements around data protection or security, we can take those into consideration in the design of what we do, offering a customised answer that's specifically devised to match your requirements.
Do you need support today?
Internet sharing
Internet sharing can be a convenient and cost-effective manner of making sure that all your computers have a suitable Internet connection. We can create networks for two or more computers, enabling your office to run more smoothly.
Do you need a network setup in Cairns?