Stress Free IT Solutions for Cairns
Find out why over 2000 clients in Cairns use our computer support and repair services for their homes and businesses.
If you need general assistance at home or work, we have you covered. From virus removal to home networks, we can assist you with all your technology – including laptops, desktops and mobile devices. Our IT support services ensure your Cairns business is backed when you need it most, all through innovative tech solutions that you up and running.
Whether you need to set up a new office or you're looking to expand your current capabilities, we can advise and implement solutions to suit your requirements. If your IT support services are a key component of your operations, our Cairns technicians are here to ensure you're well and truly covered. 
Are you looking to connect your office to the NBN, set up a Business Email Server or a cloud-based file sharing system for your staff and clients? Contact our computer support team in Cairns today for a free consultation.
We Take Care of Your IT Support So You Don't Have to
By staying up to date and future-focused, we can advise you on the best technologies and practices for your Information Technology (IT) needs.  Our computer technicians in Cairns consult on fundamental and advanced IT requirements ranging from hardware procurement & tech support to complete management of your existing infrastructure & telecommunications. 
If you want to find out more, contact us today and talk to one of our friendly staff.
A Cairns based full-service IT support services firm, ready to take on all projects large or small. In your office, or on the cloud.
Over 20 Years' Experience
We've been trading in Cairns since before the introduction of dial-up internet and when your computer had a turbo button! We have the knowledge and the experience to consult on all your IT support needs - from computer repairs to general assistance and beyond.
Solutions & Client Focused
We focus on providing the right IT support services tailored to your Cairns business. We ensure our recommendations fully embrace the needs of your operations.
Locally Owned & Operated
We started in Cairns and were launched by locals, servicing local businesses and homes throughout the region. We have built a strong local reputation on integrity and service, with over 2000 happy clients in Cairns that rely on us for their IT support needs, ranging from computer repairs, and upgrades through to virus removal and more.
Available On-site & Remote
Our computer support services are available to you in any location across Cairns and beyond. We provide on-site and remote services to clients locally and nationally.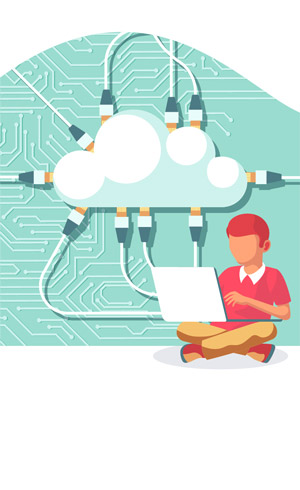 Our Clients Choose Us to Manage Their IT Because We're Experienced and Knowledgeable.
- Megan Thomas, Phyxme Physiotherapy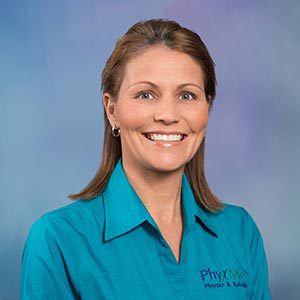 What our clients say about us!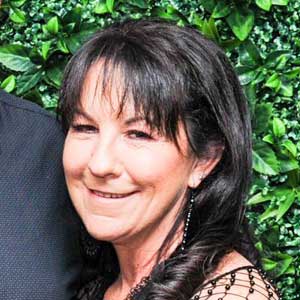 "best Customer Service"
Big #shoutout, just had my brand new mac fixed (i stuffed up coping the old files over lol ) by Will at Computerman IT. best Customer Service, Best advice and fixed it in no time… Need someone to look at your Mac or Pc… Call the Computer man!
Leanne Peard
Social Media Trainer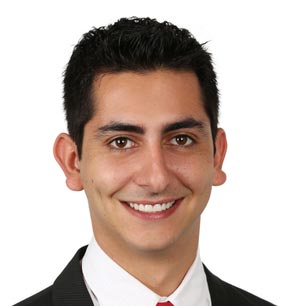 "I would recommend Computerman IT to anyone chasing great service and a wealth of knowledge in I.T."
Will from ComputerMan has provided outstanding ongoing service to Twomey Schriber Property Group over the past 6 months. He set the office up with office 365 (Exchange) promptly, with no hassle at all, and always made follow up calls to make sure everything was still in order. I would recommend Computerman IT to anyone chasing great service and a wealth of knowledge in I.T. You will not be disappointed.a
Alexie Aristides
Twomey Schriber Property Group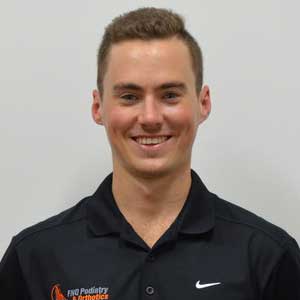 "A great asset to have for a small business owner!"
I have used Computerman IT on two occasions now and could not recommend them highly enough. Easy to deal with, fixed both issues quickly and the best of all, travels to your location. A great asset to have for a small business owner!
Kyle Richardson
FNQ Podiatry & Orthotics
Professional Computer Technicians and Managed IT Support Services In Cairns​
Fast and Efficient Solutions
​At Computerman IT we provide our Cairns clients with on-site and remote technical support services. If you are in need of expert, same day, onsite computer, Apple or laptop repairs, or managed IT support services for a fixed fee in Cairns, you have come to the right place.
The Trusted Computer Repairs and Fixed-Fee Experts In Cairns
Our experienced and qualified technicians offer Apple Macintosh Repair services, computer upgrades, software upgrades, Office 365 migration, networking, and server setup assistance and repairs, computer virus removal and remote services to satisfied clients all over Cairns. With over two decades of experience in the business providing outstanding solutions, we have earned the trust of many loyal and returning customers. We're proud to be the first port of call when our clients need their devices running at optimum capacity.
Specialising in Apple Mac, PC and laptop troubleshooting as well as virus removal services, there is no job we can't tackle. As one of the leading mobile computer repairs companies in Cairns, we are also experienced in setting up computer networking for your home or workplace. We regularly serve businesses in need of flexible, scalable and cost-effective IT support services. As your computer technicians and consultants, we'll ensure your entire office is always operating efficiently and effectively to maximise productivity.
Server Management and Microsoft Office 365 in Cairns – Contact us and enquire today!
If you have any questions about our range of services or need to talk to one of our expert technicians, please do not hesitate to contact us. We are always happy to answer all queries and take the time required to provide clients with information in terms they understand. We can also teach you how to avoid troubles in the future. Ask us for an obligation free quote on our virus removal, managed IT support and computer repair services available in Cairns, Clifton Beach, Palm Cove, Smithfield, Trinity Beach and the surrounds.