Collaborate with your team securely and efficiently from any location
Why Office 365 for Business
Related Business IT Solutions
Work Anywhere
One of the biggest advantages of Office 365 is the ability to work from anywhere as long as you have an internet connection. Because it's entirely cloud-based, you can access your email, files and Office programs (Word, PowerPoint, Excel) from any location and any device. If you have a plan that includes desktop version of Office, they can be installed on up to 5 devices per user.
This is especially helpful for companies with remote employees, multiple locations and companies with employees who travel often.
Collaboration
If working in teams is at all a part of your company, you'll appreciate the collaboration features of Office 365. The biggest advantage of this? You get one version of the truth.
Everyone who needs to contribute to or edit a document (or spreadsheet, or presentation, etc), can work on the same version (and get real-time changes) rather than having multiple version floating around that have to be combined.
You can also share direct access to your files, rather than send files as attachments. This means people can make changes to one file rather than having multiple copies. Versioning is included in case you need to go to back to an older version.
Stay always up-tp-date
With Office 365, you'll also have access to the latest versions of Office at no additional charge. You'll get the latest and greatest features without having to uninstall and reinstall Office on everyone's machines. In addition, Microsoft is constantly making upgrades to features across programs – you'll get access to those, too. Check the Office Blog to get an idea of what kind of upgrades you get with an Office 365 plan.
Flexability
There are several different Office 365 business plans available with different programs and features. Not everyone in your company is going to need the exact same thing. You can mix and match plans so you don't have to pay for more than you need. It's pretty easy to switch between plans, too, if you find that an employee needs more or less than what they have now. You can check out a breakdown of the different plans here.
Reduced Capital Spend
Office 365 is a subscription-based service, meaning you pay a low monthly fee (per user) rather than a large lump sum up front. This can be helpful from a cash flow perspective. Plans are typically paid month-to-month (though some places will do yearly subscriptions, sometimes for a discount), so you turn off what you're not using to save money.
Enhanced Security Features
One of the biggest misconceptions about the Cloud is that it's not safe. In reality, it's no less safe than an on-premise system. It's all in how you use it and what security measures you put in place. Office 365 has a lot of built-in security features to keep your company's data safe. Some of our favorites include:
Encrypted email: This keeps anyone other than the intended recipient from reading your email
Data Loss Prevention: This is a set of policies that checks and prevents sensitive information (like social security numbers) from leaving your organization via email. We've broken it down a little more in this post.
Mobile Device Management: These features allow you to control Office on your employees phones to protect company information. If an employee's phone is lost or stolen, it can be remotely wiped to prevent anyone who shouldn't have access from getting to company data.
Advanced Threat Analytics (ATA): ATA uses analytics and machine learning to detect and alert you to suspicious behaviour on your network. Our favourite part of this? It will scan emails as they come into your network for malicious links and attachments and if it detects something fishy, it'll prevent the malicious attachment from getting in. Your employees will still get the email, but will get a message explaining why the attachment isn't there. This can go a long way to preventing a data breach due to human error.
These certainly aren't all the security features available in Office 365 – just a small sample. Please note, these aren't available on all plans. To have everyone in your organization covered, you'll need to get them all on plans that include it or purchase it as an add-on.
Applications
Microsoft Office 365 provides users with the basic productivity applications necessary to get work done in the modern enterprise. Productivity applications include, but are not limited to, a word processor, a spreadsheet, an email client, a calendar, and a presentation application. The applications are split into two categories; Productivity Applications & SaaS Applications.
Leverage the cloud and streamline your workflow
Learn how your business can benefit from Office 365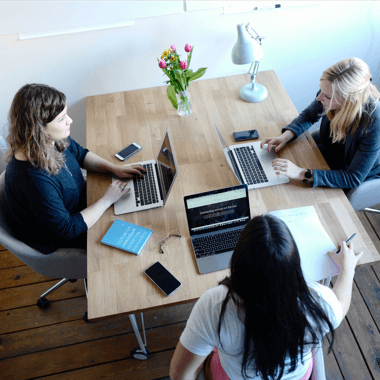 Microsoft Office 365 is a well-rounded tool aiding many small to medium-sized businesses in their daily operations.
Hosted on the cloud, the software allows you to work from anywhere and connect with all your colleagues at the touch of a button – whether they are in the same building as you or across the country.
The latest version of Microsoft Office applications includes the critical software you need to run your business and with an Office 365 Business subscription you get the tools you need to leverage the cloud and increase productivity within your business.
Different Versions of Office 365
We're huge fans of Microsoft Products, but to the layman their product names and offerings can be confusing. With Office 365 their products are split into offline applications and online applications with uses for personal and business scenarios. Some of these products and services share similar names but have very specific offerings.
Typically, the "Business" version of anything is the consumer version of the same product with added features. But in some cases, they're two separate products. This is the case for Office 365 with their different versions that are named so similarly (Office 365 Personal, Office 365 Home, and Office 365 for Business)
We hear from small business owners every week that think they already have Office 365 for their business, unaware that they have purchased the Home version. Most business owners were not even aware there was another version, which adds further confusion.
In summary, Office 365 for Business is Microsoft's set of cloud-hosted services. There are multiple services you can subscribe to, depending on your Office 365 plan: Exchange (email), SharePoint (company intranet), OneDrive (cloud storage), Skype (instant messaging), and Office 365 Business (downloading the Office suite to your desktop) just to name a few. These services use the Software as a Service (SaaS) model of small monthly payments, rather than one-time, lump sum payment which can assist your business with cashflow.
This version is designed for an individual user, because only one person is licensed to use the software with this version. Office 365 Personal includes Word, Excel, PowerPoint, Outlook, OneNote, Publisher (for PC only), Access (for PC only), OneDrive, and Skype.
You get 1 TB of OneDrive Cloud storage for one user, and you're allowed up to 60 minutes per month for Skype. With the Personal version, you can install the software on one computer, one tablet, and one phone. There is also a reduced-cost student version.
This version is one that many small business owners confuse with what's advertised in Office 365 Business. The Home version is the same as the Personal version, but you're licensed to install the software on up to five devices (including phones, tablets and computers). Each user is also given 1 TB of OneDrive Cloud storage and 60 minutes (each) of Skype time.
The Home software license does not cover commercial use, and you won't have access to an Exchange server (for email addresses at your website domain), SharePoint (internal company website), or Microsoft Teams (for team communication and collaboration) with this version. You also wont have the ability to edit documents simultaneously with staff as in the business version.
There are several plans within Office 365 for Business that you can mix-and-match depending on specific business requirements.
The main three plans that are used in a small to medium business environment are:
Office 365 Business Premium

Office 365 Business Essentials
Exchange Online (Plan 1)
Office 365 Business Premium is the most popular plan that includes Exchange Server, SharePoint, OneDrive for Business, Microsoft Teams and Skype as the main Software as a Service (SaaS) applications. You get a 50 GB of email storage, and you can install Microsoft Office applications on up to five devices. You can host unlimited HD video conferencing meetings for up to 250 people with Skype for Business, let customers schedule appointments online with Microsoft Bookings, and manage tasks and teamwork with Microsoft Planner.
If you have Microsoft Office applications or you just want to work from the online versions of Office (limited functionality) with enterprise-level email and SharePoint, you can go with Office 365 Business Essentials, which also includes most of the above SaaS applications minus that Microsoft Office application installed on your computer.

If all you need is an enterprise-level email that you check using your phone or web browser the Exchange Online (Plan 1) may be suitable for you. It has a very narrow use case but can benefit some users.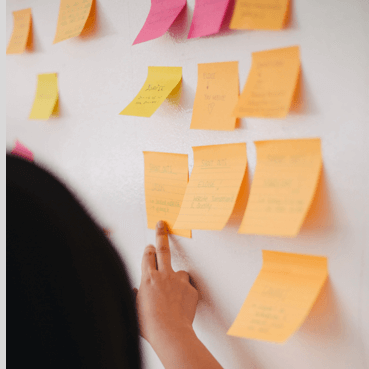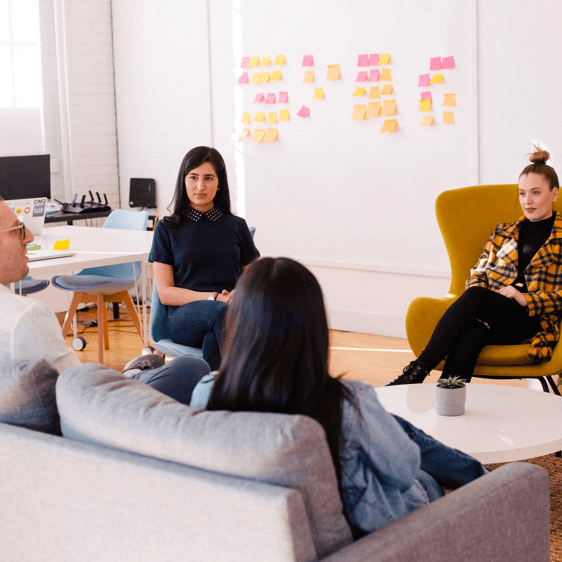 A Tailor-Made Business Solution
Customised Transition to the cloud
With our Office 365 Business migration services we will plan and execute your business's transition to the cloud.
For those not particularly 'tech-savvy', the migration of Office 365 into your business may prove problematic, and the benefits of potential productivity increases can be put at risk. That's where we come in. When you call  Computerman IT, we can provide professional support with any of your Office 365 set up or installation difficulties.
By contacting professionals, we can assure the setup of Office 365's premium business features, such as Exchange, SharePoint, and Microsoft Teams will be a worry-free experience.
Don't wait another year while your competitors get an edge by leveraging the cloud. Lets start this journey together today and move your business to the cloud.
Productivity Applications - Office 365
Microsoft Word
This app sets the standard for word processors and is available with Office 365 for both Business and Premium. If users in your Business need to create documents, this is the tool they will use.
Microsoft Excel
The spreadsheet has been the workhorse for basic data analysis since its invention back in the previous century. Excel is the current standard-bearer and comes with Office 365 for Business and Premium.
Microsoft Outlook
Office 365's solution for managing email and an appointment calendar is called Outlook. The app has been around for many years and its busy interface tends to be either loved or hated by users. It's available with both the Business and Premium subscriptions.
Microsoft Powerpoint
Communicating information to a group of individuals at a meeting often involves a presentation. Office 365's PowerPoint allows users to create, display, and disseminate information in formats ranging from the basic slide to animation to video.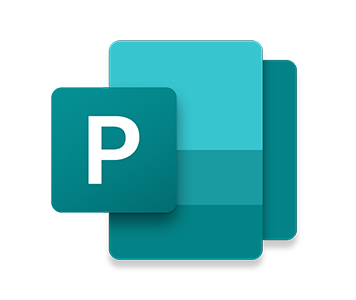 Microsoft Publisher
Sometimes communicating information to a broader audience requires something more permanent and more formal than a presentation at a meeting. The Publisher app in Office 365 provides users with the tools they need to publish professional-looking newsletters, brochures, and booklets.
Microsoft OneNote
As the workforce has become more mobile, the need to capture information on the go has become increasingly important. Applications like OneNote allow users to take notes on any device and then retrieve those notes from any other device. It's your basic productivity cloud app.
Microsoft OneDrive
The other basic and fundamental cloud-based application is storage. With each Office 365 Business subscription, Microsoft provides users with up to 1TB of cloud storage in the form of an application called OneDrive for Business.
Cloud Hosted Software - Office 365
A subscription to Office 365 Business Premium also provides an enterprise with a few applications for backend infrastructure management. SharePoint, for example, can be used to host intranet websites for the enterprise. It also can be used to host smaller sites designed for smaller teams or divisions. The permissions for these sites can be designated by the users themselves or by appointed administrators.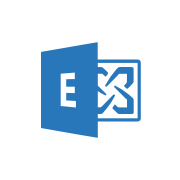 Microsoft Exchange
Each Office 365 for Business subscription includes an Exchange Server, which handles all the email management duties. By default, each user is granted 50GB of storage for email. Maintenance of the Exchange Server is generally handled at the administrator level.
Microsoft Teams
Younger members of the modern enterprise workforce are very familiar and comfortable with chat applications. To satisfy the needs of those employees, Office 365 now includes Microsoft Teams, a chat-based workspace that integrates people, content, and tools into a single platform.
Want To Boost Your Business Today?
drop us a line and keep in touch