We provide simple to use, robust IT systems & services to increase productivity.
Computerman IT is a client focused local IT consulting firm specialising in supporting small and medium business in Cairns. We serve your business on-site and remote with our ad-hoc computer repairs and proactively support your business on a full time basis with our fixed fee Managed IT Services. Take a look at our services below to discover more.
We know they say "it's easy to setup" but some clients just don't want the headache. If you're looking to setup a Multi-function printer at home or a networked printer in your office, contact us today. We will setup the printer, connect it to all your devices and enable all functionality such as scan-to-email.
New Computer Setup & Migrations

Have you recently purchased a new computer and it feels completely foreign? Do you want all your data and programs to be moved to your new computer? Well, that's what we do. Call us today to get your programs and data migrated to your new computer and make it feel more familiar to you.
Business IT Solutions Cairns
If the cost of downtime due to IT issues is a risk to your business. If lost wages due to lost productivity gives you a headache. If you can't stand dealing with IT issues, a fixed cost full time Managed IT Service is for you.
Call us today to book a consult and we will customise a proactive support plan tailored to your business.
The cloud is changing the way we do business. It has become more flexible, secure, streamlined and cost effective then having infrastructure on site. With Office 365 we can increase productivity and collaboration in your business allowing you to work and share resources anywhere you have an internet connection.
If you're looking to migrate your business to the cloud and be well supported after your migration, contact us today.
Internet & Cloud Services Cairns
We provide simple to use, robust IT systems & services to increase productivity.
Move your business forward
with our tailored products and services
Computer Repairs
Computerman IT are the experts in computer repairs Cairns residents trust, with over twenty years' experience in the business.

Computer problems are bound to happen and knowing who to turn to when they do shouldn't be complicated or a hassle. If you are in the beautiful Far North Queensland city of Cairns, the answer to any or all of your computer problems is just a call away thanks to Computer Man.
Expert, affordable computer repairs
Computers are complex, and at Computer Man our staff are the local experts in troubleshooting and fixing a myriad of computer problems. We are highly skilled in both PC repair and Mac repair, as well as being proficient in recommending and installing replacement computer parts.

We pride ourselves on our cost-effective, efficient and thorough list of services, which range from straightforward residential computer fixes to more complex big business issues. Everyone requires a computer or laptop that is running at optimum speed, whether it's your home computer or in the office.
Our computer and laptop repair services
At Computerman IT, our expertise in the world of computers is vast and varied. On a daily basis, we handle problems such as virus removal and security suite installation, hardware upgrades, we implement backup and file sharing solutions and we perform computer and laptop maintenance and optimisation. We are also adept at printer and scanner system setups, email configuration and setup, completing new computer migrations and even custom-building PCs. Our team is able to troubleshoot even the most complex computer problem, and we aim to provide a service that is timely, cost-effective and all completed with a smile.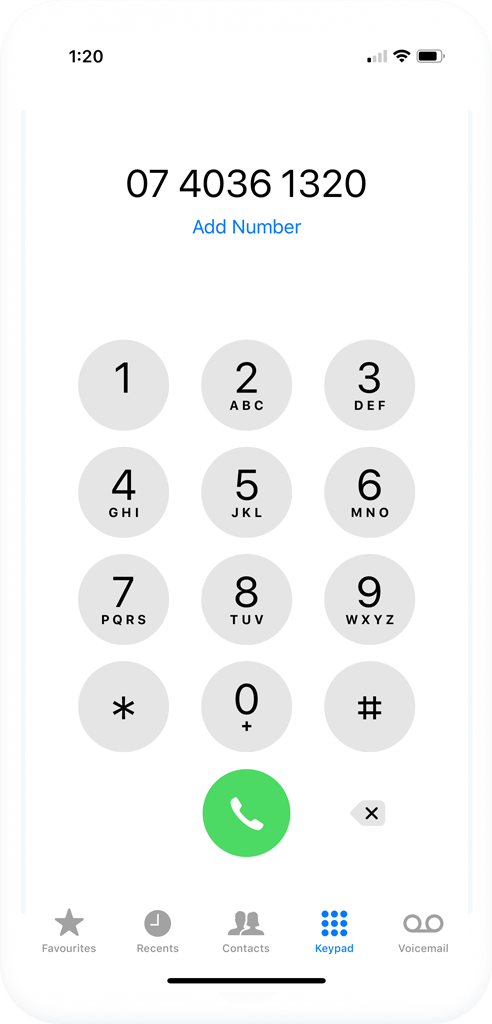 Home and office computer repairs and solutions
Whether you require remote or on-site assistance with the setup or maintenance of your home computer, or are tasked with setting up an office of computers, Computer Man is the Cairns computer repair one-stop shop.

If your requirements are of the more complex and time-consuming persuasion, we offer exceptional IT server technician services that are ideal for larger offices. We can complete any necessary computer migrations, set up important anti-virus protection, configure and set up email servers and complete both wired and wireless computer networking systems. We offer discreet, efficient customer service so that you can get on with what's important to you, while we take care of the technical stuff.

We understand that when a computer disaster strikes, everyone wants a quick and easy customer experience, where the issue is efficiently pinpointed and rectified. Our team of friendly computer experts enjoy nothing more than providing stellar service to both new and returning Computer Man customers.
Mobile computer repairs Cairns trusts
Not only do we offer remote computer support to Cairns and beyond, but if hands-on assistance is required, we offer a timely mobile repair service as well.

Our mobile computer repair service is what sets Computer Man apart from the rest of our competitors. We come to you, whether you are in Cairns, Clifton Beach, Smithfield, Palm Cove, Trinity Beach or other surrounding areas. We offer a same-day service across Cairns, where a member of our team will attend your home or office space and provide on-site assistance and support.

It doesn't just end there, however. Once up and running, Computer Man also offers ongoing remote server technician support at an affordable fee.
Find out more by contacting us today!
Trust the computer repair experts Cairns can rely on at Computerman IT. An efficient, friendly and skilled computer expert is a phone call away with Computerman IT. Feel free to call us with the button below for an informal chat about your home or office computer requirements, or for an obligation-free quote.